Who We Are
Meet Our Team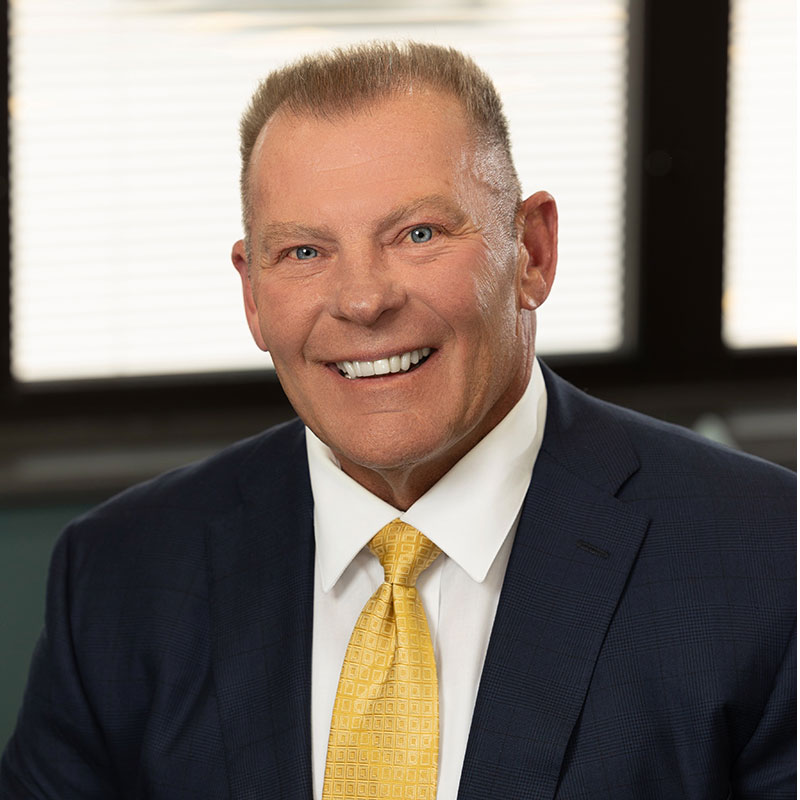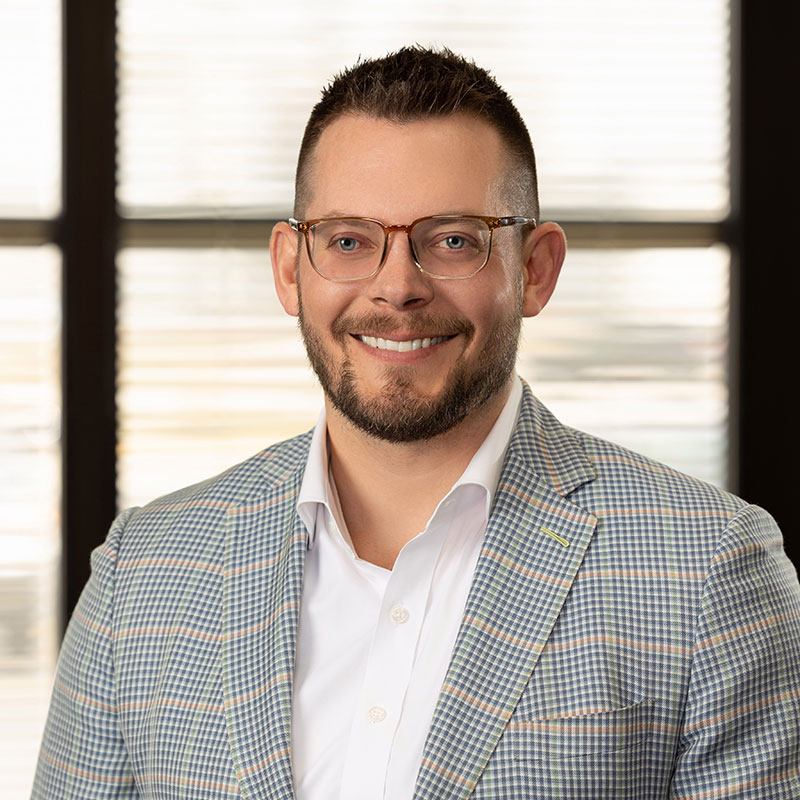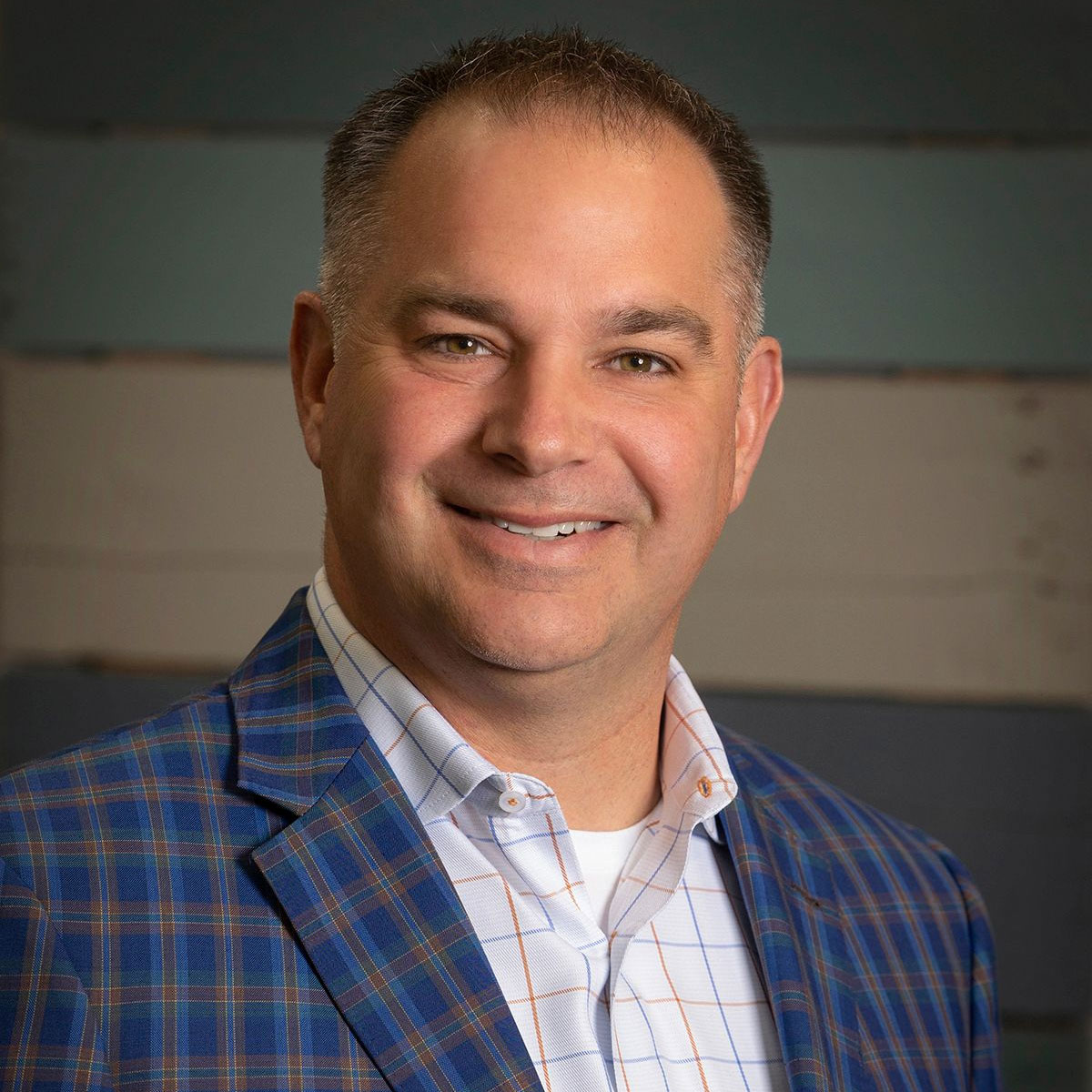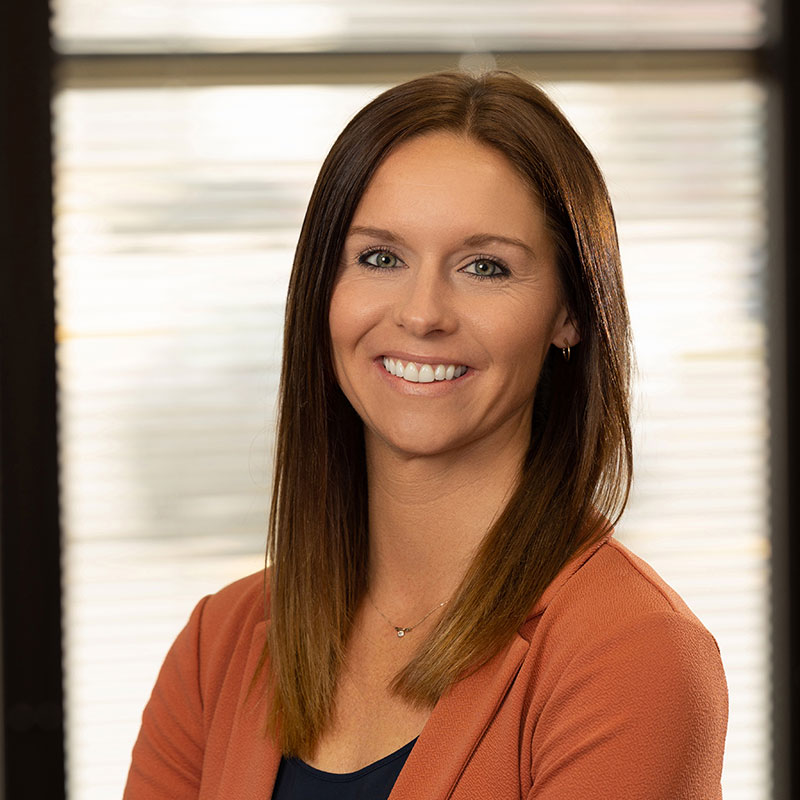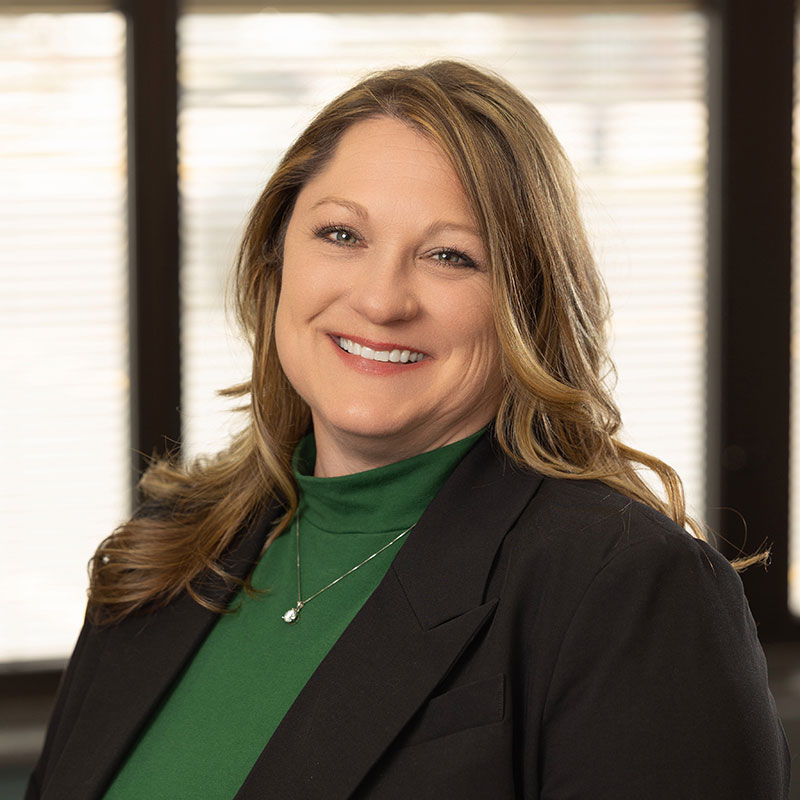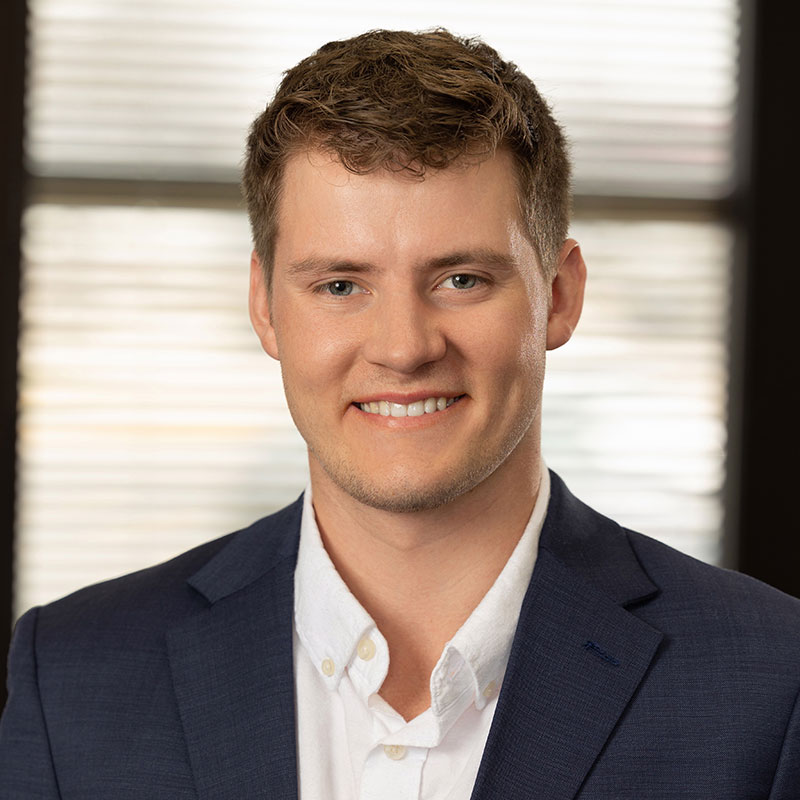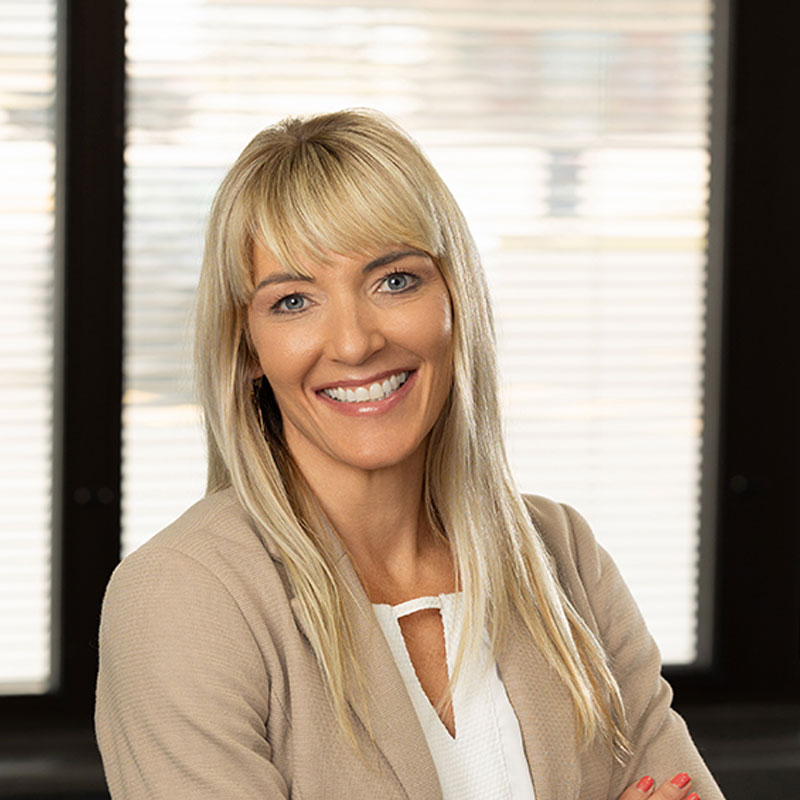 Our Expertise
110
Over 110 small business
owners served
1139
Protecting over 1139
households since 1989
100%
of people we work with want to give less of their money to the government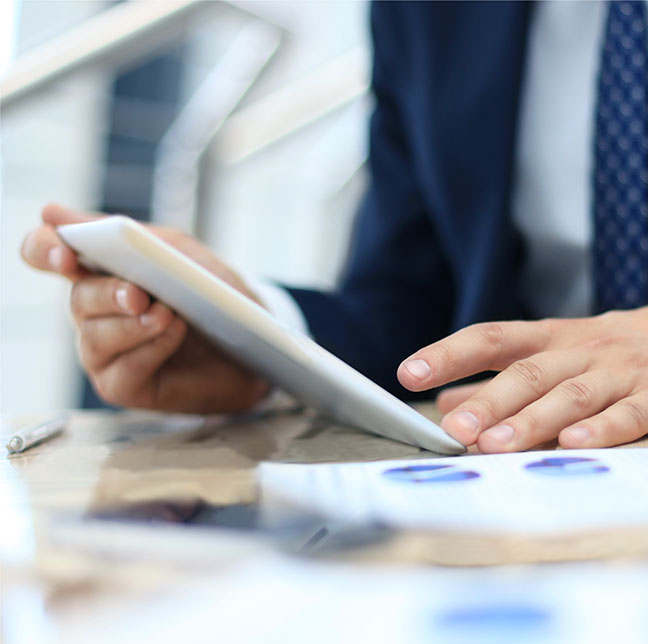 Download Our Guide
For some, you may simply have always had it in your mind that at age 65 you were going to quit your job and retire. But for many people, it's not quite that simple and there can be a lot of uncertainty over all the decisions ahead. Use our guide as a starting point on bringing clarity and direction to your plans for the future.
I'm happily married to my wonderful wife, Gina. We are proud parents of three adult sons, and prouder grandparents to five granddaughters. I'll admit that I love my English Cocker, Sadie, only second to my grandbabies! Without hesitation, all of them will agree that my second home is the outdoors - fishing, hunting or landscaping my country yard. And there's no better way to end such a day but with a porterhouse steak and Grey Goose Martini. Mention those two treats and I'm your new best friend!
Brian is the founder and owner of Action Financial Strategies, which he runs with his son, Bradley in New Holstein and Green Bay, WI. Since 1989, Brian has been helping people achieve their financial goals by being thorough and leaving nothing to chance. Although Brian is nearly deaf in one ear... and hard of hearing in the other (due to his earlier years of helping his grandfather run a masonry business during summers off from teaching science at Chilton Public Schools) his clients will assert he is an attentive listener!
Brian loves helping business owners and professionals navigate and solve the challenges of creating a solid financial future. He works with them to craft a Lifeplan® for their businesses and families - by helping them get their financial house in order...now and down the road in the future. His passion lies in seeing clients through all stages of their life and the life of their business.
In addition to financial and investment planning, Brian collaborates with CPAs and attorneys to help create tax strategies and estate plans that efficiently protect client assets.
Brian has been a New York Life agent since 1989, and is a Member Agent of The Nautilus Group, a select group of under 250 member agents nationwide focusing on Business and Estate Planning. Since 1993, he has earned a seat at the Million Dollar Round Table (MDRT is recognized throughout the industry as the standard of excellence in life insurance sales performance), consistently reaching the highest level of MDRT, Top of the Table.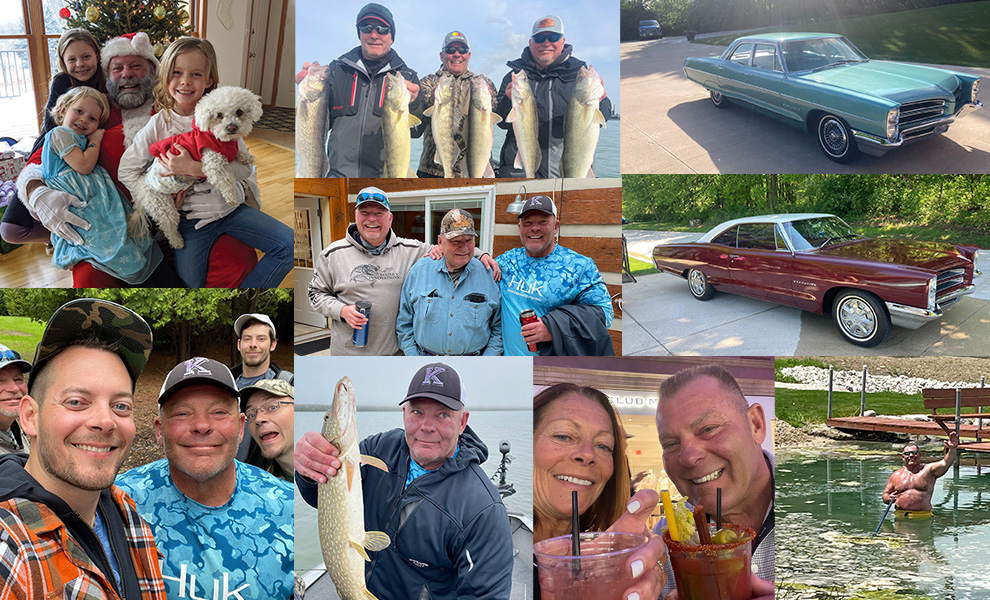 Childhood Nickname

Dream Vacation

Favorite Music

50s/60s/70s Oldies (especially Roy Orbison)

First W2 Income Job

Henning's Cheese Factory (now one of my longest and best clients)

First Car

'66 Pontiac, which I remember driving up and down Main Street in Kiel. Back then we called it "Bombing the Gut"

All-time Fave Food

Porterhouse Steak at Schwarz's Supper Club

Biggest Pet Peeve

Love People Who

12 is the number of times I have

Fun Fact

Need a Schwarz's Supper Club "fix" at least once every 2 weeks

Fun Fact

I collect (with my wife's help) Snow Globes and Santa Clauses

Fun Fact
I seem to find my life being run by women… both at work and at home. This includes my awesome teammates (Jenny, Krista and Wendy), my beautiful wife Sharisa, my three sweet daughters, and even our two family dogs! So it should come as no surprise that if you mention 'bourbon,' you will have my attention! When I'm not hanging out with my kids or golfing with friends, you'll find me woodworking in my shop.
Since 1987, Bradley has been in training to join his father's financial practice. After college Bradley detoured to Chicago to work for Wells Fargo Financial as a Credit Manager. It didn't take long to tire of being surrounded by Bears fans before he returned to the Frozen Tundra in Green Bay, and joined his father in helping people achieve the financial goals that are meaningful to them. And the rest, as they say, is history.
As a financial planner/adviser, Bradley looks to solve his client's deepest financial goals and, together, fulfill their 'Life Plan.' He is passionate about getting to know his clients through meaningful conversation to gain absolute clarity of their whole financial picture. "That's what makes the relationships we have so much fun," says Bradley.
Whether he's helping individuals or business owners, he strives to simplify his clients' lives by bringing them the resources, information and solutions they need to make informed and confident decisions. Doing so often involves collaboration with attorneys, CPAs and other trusted professionals. By engaging all parties, he's able to provide informed guidance with the goal of shaping a client's ideal future.
Bradley has been a New York Life agent since 2010, and a Financial Adviser through Eagle Strategies LLC since 2011. In 2014, Bradley earned the right to be called a Certified Financial Planner (CFP®), which at the time placed him within 3% of the CFP® registrants under the age of thirty (there are >80,000 CFP® registrants.)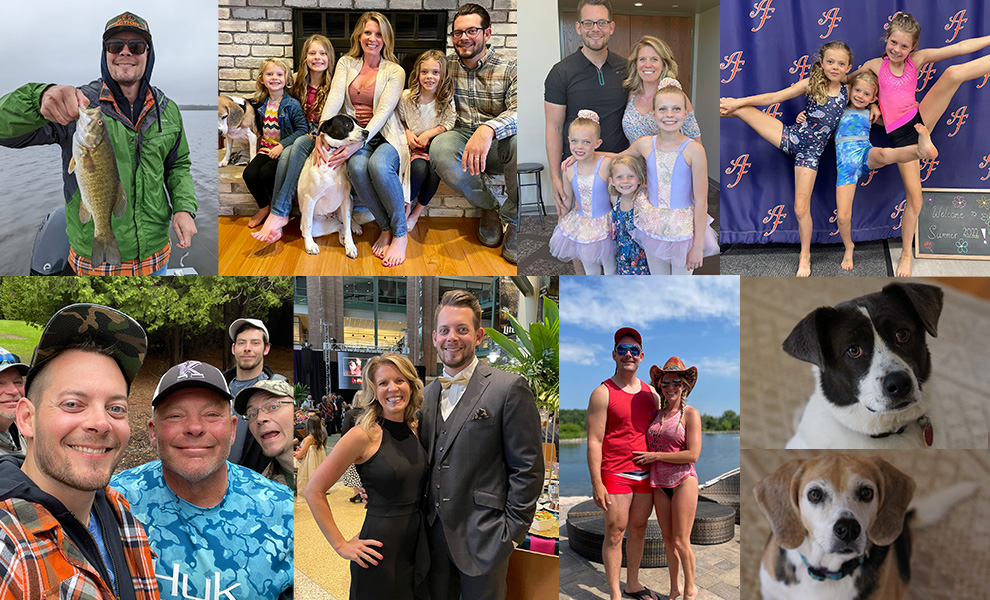 Dream Vacation

Over-the-water Bungalow in Bora Bora

First Job

All-time Fave Food

If I had to eat the same thing every day, it would be sushi. I'd be broke, but blissfully broke.

Biggest Pet Peeve

The sound of someone chewing

Love People Who

Are perpetually excited and optimistic

Life Goal
(non work-related)

To always seek knowledge through books and people in an effort to enrich the lives of those I spend time with

Fave High School Class

7 is the number of times I have

Eaten an entire Schwarz's Supper Club Prime Rib for 2 (52 oz. of meat... sweet joy!)

Fun Fact

2005 State Wrestling Champ at 189lb

Fun Fact

As a kid, I read encyclopedias for fun

Fun Fact

Favorite Adult Beverage: 100+ Proof Bourbon Neat
I grew up in Wisconsin Rapids and graduated from UW-La Crosse. Back up a few years to eighth grade and that's when I met my wife, Krista. We've built our life together in Cottage Grove with two beautiful daughters that certainly keep us busy with their various sports/activities.
As is the case with most Wisconsin-ites, my hobbies vary with the season: in summer you'll find me on the golf course, fall takes me to the woods for bow hunting, and winter sends me packing on a warm-weather vacation. I'm always up for a good book, so welcome your recommendations!
A colleague of Brian and Brad for over a decade, Jeremy joined forces with Action Financial Strategies in 2021. Being no stranger to helping teach, grow, and protect individuals, families and their assets, Jeremy's expertise and vision seamlessly align with that of our team. His "why" undoubtedly lays in helping his clients with informed decision-making when it comes to their portfolios, their retirement planning, and their overall wealth preservation.
It's through regular and meaningful conversations with his clients that guide Jeremy in finding just the right mix of solutions to balance their current financial landscape with their (often evolving) goals for the future. Thus leading to the most rewarding aspect of his work – the long-term relationships he builds along the way.
Jeremy has been a New York Life agent since 2009, and a Financial Adviser through Eagle Strategies LLC, a Registered Investment Advisor since 2013. He is a member of NAIFA and has achieved membership into the Million Dollar Round Table (MDRT) since 2017 by demonstrating superior professional knowledge, experience, sales excellence and client service. MDRT membership represents the top life insurance and financial service professionals worldwide.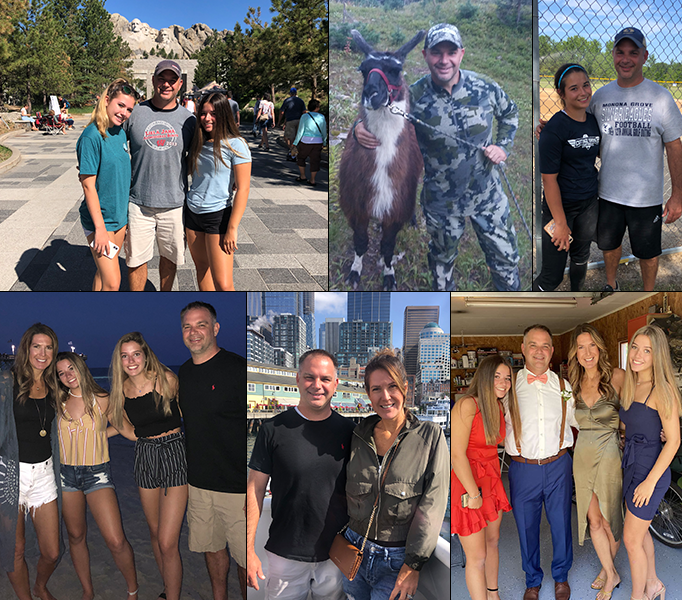 Dream Vacation

First Job

Working on family-owned cranberry marsh at age 14

All-time Fave Food

Bacon-wrapped venison jalapeno poppers

Biggest Pet Peeve

People who don't clean up after themselves

Love People Who

Have a great sense of humor

Life Goal
(non work-related)

To bump up my charitable giving & volunteer time each year

Fun Fact

Ketchup or Hot Sauce – I put one on pretty much everything I eat!
I have a house full of boys (with my husband, two sons and even our golden retriever) and I wouldn't have it any other way! I live for summer… and Packer season! While my dream is to own a cabin on a lake someday, I am thankful for all the family cabins we're able to visit. They're where we spend most of our summers, relaxing on a pontoon while listening to country music.
I also love hosting get-togethers with family and friends; I especially enjoy cooking and baking for these gatherings… although I try to keep the baking to a minimum since I have a terrible sweet tooth and most of it ends up getting eaten during the baking process!
Before joining our team, Krista gained invaluable experience in administrative roles and proceeded to become a successful recruiter. It was through her administrative background that led her to Action Financial Strategies in 2010.
After joining our team, Krista very quickly realized a true interest in the financial planning arena, finding a real passion in working alongside our advisers as they craft financial plans for our clients. She describes the most intriguing part of her job as, "seeing the creative planning strategies that we shape for our client's needs and objectives come together into a complete plan."
Krista has most certainly continued to grow and evolve within our agency, first obtaining her Registered Service Assistant delegation in 2012 and later becoming fully registered as an Associate Financial Adviser in 2015.
Krista's natural enthusiasm for planning and her spot-on organizational skills have dovetailed perfectly into her role of handling paperwork and schedules. She keeps the days running seamlessly for the whole team as the scheduling mastermind behind our intricacy of meetings and appointments. With true finesse, Krista navigates the underwriting and application process for our clients, guiding the process from start to finish.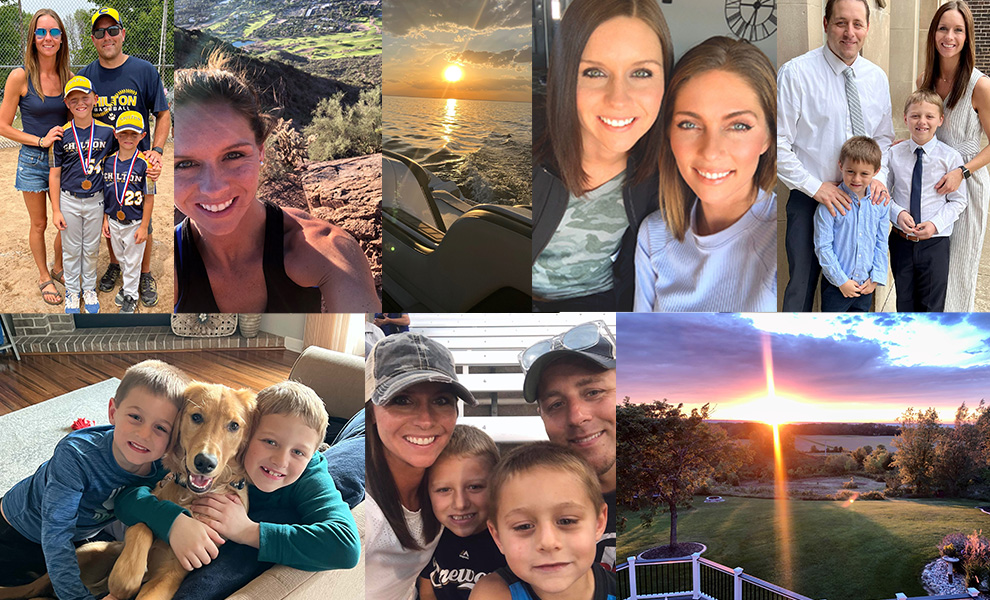 Netflix Binge

Happy Place

Dream Vacation

Favorite Movie

First Job

Love People Who

Favorite Ice Cream Flavor

Favorite Holiday

Christmas... minus the cold temps!

Abundance of

Pictures. I love capturing memories!

Life Goal
(non work-related)

To own a pontoon and cabin on a lake

Fave High School Class

Bucket List

Fun Fact

I have a twin, yet we are more opposite than alike.

Fun Fact

I get called Ta more than Krista

Fun Fact

I STRONGLY dislike berries and bacon
Home is where I grew up, in Freedom, WI where I live with my husband and our three children. And you could say that my yard is my happy place.
There's not a better day than one spent getting my hands dirty while gardening, planting trees, or working in my yard. Which of course leads to harvest time and plenty of canning, jams and applesauce making. But when the work is done, hand me a good book to get caught up in.
We welcomed Teresa to our Service Team at the very start of 2023. She immediately proved herself with an avid willingness to learn and grow. In her service assistant capacity, Teresa helps with case analysis and client presentation development, thereby providing our clients with a clear perspective on their financial landscape.
Customer service is an integral aspect of Teresa's role. While providing clarity to client questions and helping them get their financial house in order, she really gets to know our clients on all levels throughout their financial journey. Phone calls, inquiries, updates and changes – she handles it all with grace.
First Job

All-time Favorite Food

Biggest Pet Peeve

The word "unprecedented" (completely overused)

Love People Who

Favorite Color

Can't Live Without

Sunshine and being outside

Favorite High School Class

200

200 is the number of times I have planted a tree in my yard (Everytime we plant one, I say "this is the last one", then I buy more!)

Fun Fact

I enjoy campfires all year round, but if I see a bat, I'm out!

Fun Fact
I without a doubt live for the summer months and am convinced that the clock does in fact move faster from June through August. My husband and our two sons share my love for the outdoors, especially spending time on the lake near our house – (though the amount of water toys sure increases each year as the boys get older!) The long WI winters are broken up with my boys' sporting events, my LOVE for Christmas, Badger & Packer parties, snuggling with our three furry felines and warm-weather vacations.
My passion for making things look good definitely spills over into my personal life with a love for decorating...and redecorating! My husband gets scared when I pull out my deck of paint swatches! What did I ever do without HGTV??
Wendy joined the team in 2016 as our Marketing and Event Coordinator. She heads the firm's marketing strategies with a crystal-clear focus on setting the stage for the ultimate client experience.
Before joining our team, Wendy provided a wide array of marketing services to a diverse client base ranging from small town businesses to luxury yacht builders. She has enjoyed using her creative marketing and graphics tools to coordinate comprehensive branding and marketing strategies; from logo design and literature development to website and social media management to event preparation and execution.
In supporting our firm's relationship-centric approach, Wendy steers us to consistently deliver on our brand promise through appealing materials, relevant content, and a compelling digital marketing foundation. She is the driving force behind our events, from business owner seminars to continuing education for our centers of influence to our not-to-be-missed client social events.
When asked about the best part of her job, Wendy answers "making things look good! I love the process of turning something -- whether it's an event invitation, a welcome brochure for new clients, a seminar presentation packet, or our digital marketing presence -- into something that's appealing and easy-to-understand."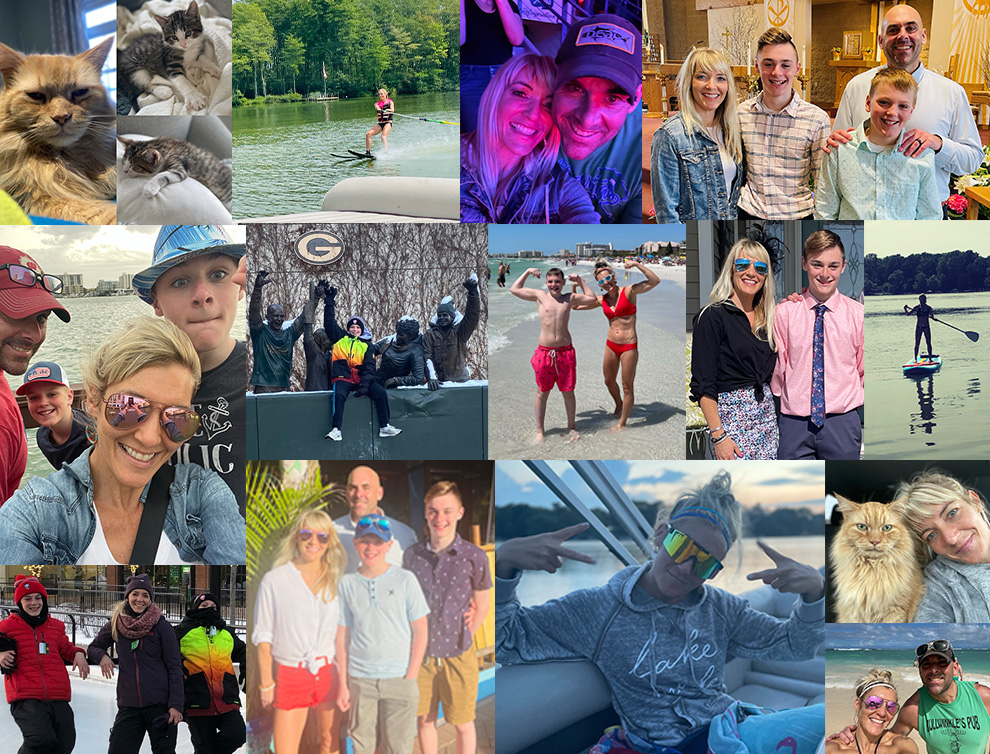 Netflix Binge

Happy Place

Dream Vacation

Love People Who

All-time Fave Food

Toss-up between Nachos or a Soft Pretzel

Biggest Pet Peeve

Abundance of

Life Goal
(non work-related)

To express appreciation for something each day

Fave High School Class

Can't Live Without

Camera (No such thing as too many pictures!)

Fun Fact

Ultra-competitive! Ask my kids – I never let them win.

Fun Fact

I love planning things, but delight in a day without plans
After graduating from UW La Crosse, Sam headed to Appleton, WI, not far from his hometown and family in Freedom, WI.
One to enjoy getting out to see live music, hitting the snowboard slopes in winter or getting in a round of golf during the warmer months, its no surprise that an ideal day off for him involves meeting up with friends to take in a social event. In fact, he and friends recently completed a 52-hour roundtrip drive to Arizona. (And they're still friends!)
Sam joined the Action Financial Strategies team in 2023 where he launched into his role of assisting the estate and retirement planning process for our clients. He is driven by the desire to guide people in achieving their financial goals. That, combined with his education in finance and economics plus a passion for continuous learning, makes him a tremendous asset to our team and our clients.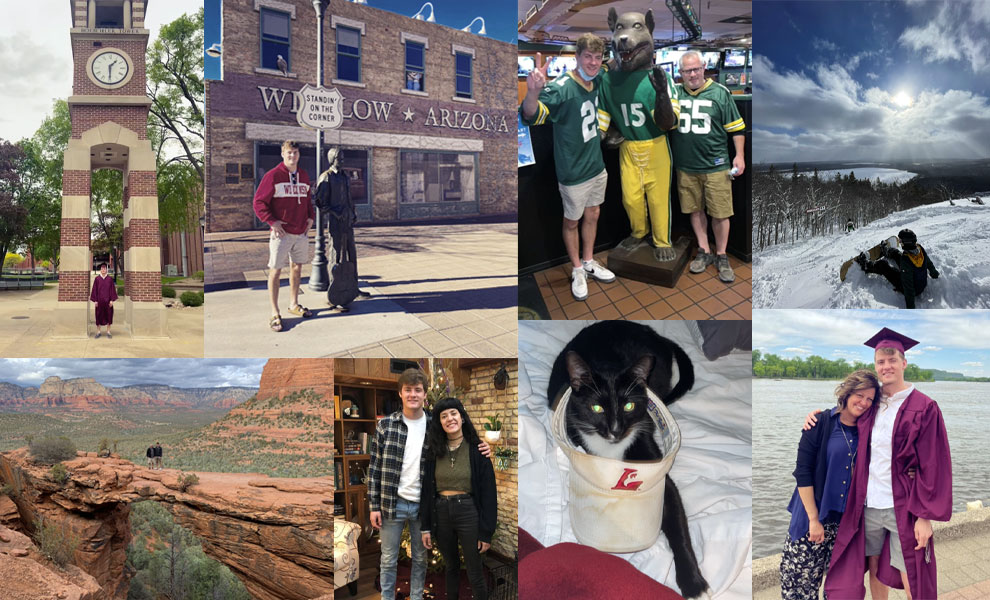 Dream Vacation

First Job

All-time Favorite Food

Ribeye with Corn on the Cob

Biggest Pet Peeve

People driving slow in the left lane

Favorite Store

Can't Live Without

Favorite High School Class

4 is the Number of Times I Have

4 is the number of times I have lost expensive (Rayban) sunglasses

Life Goal
(non work-related)

To witness the Milwaukee Brewers winning a World Series

Fun Fact

In college, I bought a cat to keep the mice/bats away from our prehistoric house. His name is Carl.

Fun Fact

I was outside the Fiserv Forum in Milwaukee when the Bucks won the NBA Championship in 2021